Processing specification:
Size: 8 mm - 2000 - mm (order)
Pipe length: 50-3000 - mm
Wall thickness: 0.5 mm to 0.5 mm (order)
Relevant tonnage band :100t、120t、200t、300t、500t、600t、800t、2000t
Delivery:30DAY Control :Manually manipulator Annual sales:100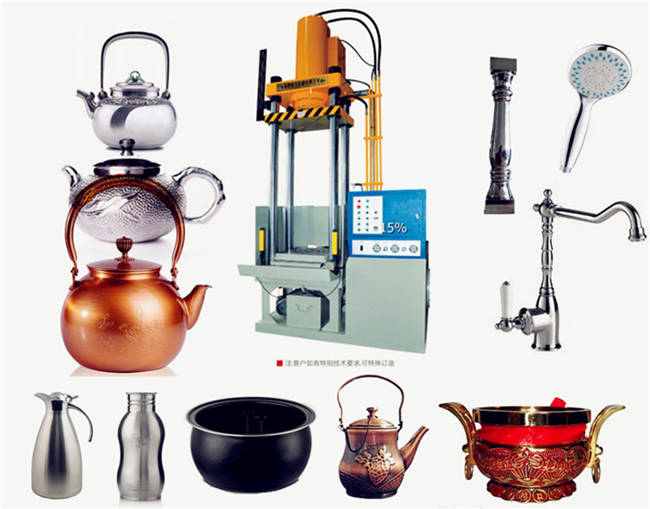 Daily-Use metal product industry of hydroforming technical:
Material: The hydraulic press is mainly used for stainless steel, copper, iron, aluminum, alloy material such as pipe products in the high pressure hydroforming

Using:The cup, pot, bronze dings, vessels, silver pot, bottle caps,
Electric rice coo

Daily-Use metal product industry of hydroforming technical:ker bladder, chimney Tap fittings, sanitary fittings, manifold, Stainless steel Roman column, process column pipe pipe fittings, stair adornment such as responsible for water bulge forming technology of curved surface parts.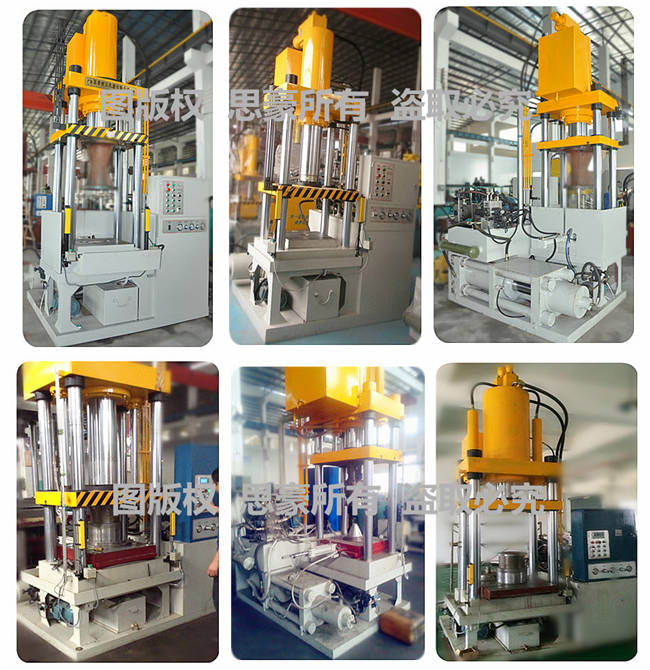 Hydraulic bulging expansion process:
There are two main steps, the first step of bulging, and the forming dies are fixed on both ends of the pipe, This extremely thin wall tube in the mold of the restrictions and pipe of liquid pressure under the action of radial expansion,The forming mould put on the pipe axial positioning.The second step,Steel tubes, under the action of internal pressure and axial pressure composite, the hydraulic machine can bulging in further.

Our company had made more large vertical and horizontal Hydroforming machines now for customers ,welecome come here to visit , if the machinery and equipment comply with the customer requirements ,it will can be customized mould research and development together with your products directly .

Those tonnage is mainly suitable for different thin stainless steel, aluminum and other materials of the pot, cups of water swelling, large streets, streets, guardrail, armguard and other large height of arts and crafts .It is also used most high pressure molding inside the complex convex piece of large iron pipe, stainless steel pipe water pressure rise, according to the different mold size of the size of the product and design and machining process to order.
specification

parameter

Unit

HF-120

HF-200

HF-300

HF-400

HF-500

Working Capacity

KN

600

1000

2000

3000

4000

Working Pressure

MPa

20

20

20

20

20

Return Capacity

KN

30

40

60

70

80

Stroke

mm

According to product customization

pressure Booster Capacity

KN

600

1000

1000

1000

1000

Pressure Booster Stroke

mm

300

300

300

300

300

Water tank Volume

L

3

1.5

3

5

5

Water Tank Pressure

MPa

According to product customization

Open height

Max

mm

1300

1300

1300

1500

1500

Min

mm

600

580

500

500

500

Ram Speed

Descending

mm/s

According to product customization

Pressing

mm/s

30

25

25

25

25

Ascending

mm/s

250

300

200

200

200

Bolster Area

LR(column)

mm

520

650

700

750

800

FB(Rim)

mm

500

600

700

750

800

Die bolster Area

mm

450 X380

600X500

650 X570

700X700

700X700

notor

KW

11+2.2

5.5+2.2

22+2.2

30+2.2

30+2.2